NEWS FEED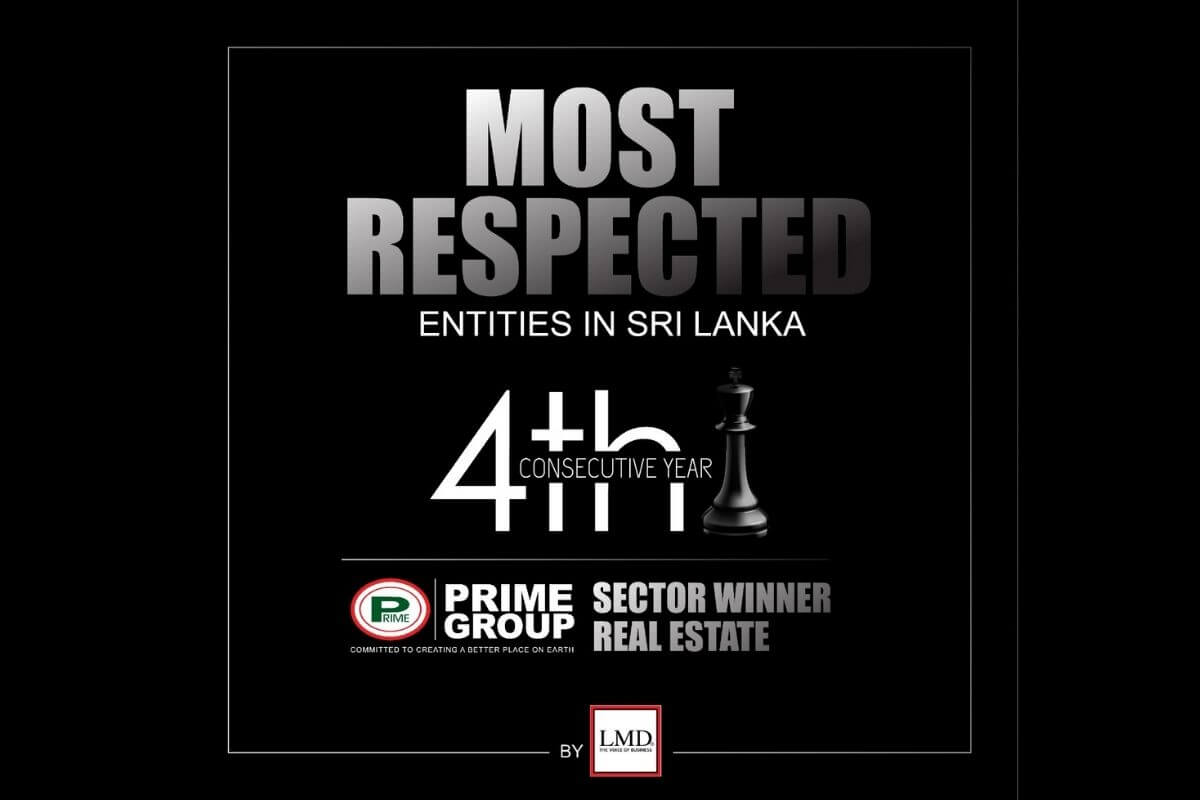 Prime Group Roars Ahead On LMD's Most Respective Entities Listing For Four Consecutive Years

2021-08-09
Affirming its indelible reputation as the country's premier and largest diversified property development conglomerate Prime Group was lauded among LMDs "Most Respected Entities in 2021.
The Group was also recognized as the winner in the real estate sector, further ascertaining its strength in the local market. This marks the fourth consecutive time, the group won the highly coveted title, coming in at the 66th spot, among the 134 selected entities.
"It is certainly an honor to be listed in this 'hall of fame' continuously for the fourth year. The outstanding efforts and unwavering focus of our employees to produce excellent results every day continue to distinguish Prime Group as a leader in the country's real estate market.
At Prime, we are always opening doors. Whether it is the doors to a new home, the keys to the lifestyle you've always wanted to lead, or access to prime communities and neighborhoods that you and your family can truly feel a part of. Because we know that progress only comes by access.
Access to the things that matter. As a complete real-estate solutions provider, we have given Sri Lankans access to their aspirations for over 25 years. And, as a company built by Sri Lankans for Sri Lankans for their aspirations.
Through our lasting foundations of honesty, commitment, and care, we want to open doors to progress— so people don't just live, but flourish. This is our ultimate vision. To create the neighborhoods of Sri Lanka, to create greater opportunities for Sri Lankans, and, ultimately, to create a better place on Earth, noted Prime Group Chairman Premalal Brahmanage.
Today, Prime Group stands strong with an undeniable dedication to excellence and a continued desire for self-improvement. As such, achieving and even exceeding their own benchmarks. The Group comprises three listed entities, which are Prime Lands Residencies PLC, Prime Finance PLC, and HNB Finance PLC, as well as the subsidiaries Prime Homes Australia and Bhoomi Realty.
Prime Lands Residencies PLC, the group's residential real estate arm, recently concluded the FY 2020/21 with a commanding financial performance, with a revenue of Rs. 7.7 billion, up by a commendable 35% of last year. In June 2021, the Company was listed on the Colombo Stock Exchange following a successful IPO of Rs. 1.95 billion, which drew a significant 2,323 applications requesting for shares worth Rs. 2.25 billion. Further, the company drew significant public attention by successfully hosting Sri Lanka's first-ever virtual property launch, inspiring impressive sales of over 30% on opening day.
To date, the company claims a portfolio of 30 individual housing projects, land projects spread across 18 districts in the country, and 42 apartment projects located in Colombo and the suburbs. Although in the past, the apartment market in Sri Lanka was largely confined to Colombo City, the Company has been instrumental in expanding this concept into the suburban towns of Sri Lanka.
Over 25 years of excellence, Prime Group has proved its mettle as a pioneering force in Sri Lanka's real estate landscape. It is a market leader in the affordable luxury apartment segment in Sri Lanka and operates in 18 districts of the island, and an active customer base of over 300,000. The Company also prides itself on an active Corporate Social Responsibility strategy that has continued to support and fortify communities and individuals across Sri Lanka during challenging periods of time.
The past year, the group etched its name in history by becoming the first institution in the Sri Lankan real estate industry to receive a prestigious issuer rating of "[SL]A- (Stable)" by ICRA Lanka, a group company of ICRA Ltd – a subsidiary of Moody's Investors Service. So far, the group has launched over 4000 land and modern housing projects.
The Most Respected Entities rankings are based on a survey commissioned and conceptualized by Lanka Monthly Digest (LMD) and conducted by leading research firm Nielsen. This year's survey covered a sample of 800 respondents, managers and above, of listed companies across a set of 12 different attributes; financial performance, quality consciousness, management profile, honesty, innovation, dynamism, corporate culture, CSR, vision, and nation-mindedness.
About Prime Group
Prime Group is Sri Lanka's largest and diverse real estate developer with a flourishing history of 26 years of excellence. Being Sri Lanka's only ICRA [A-] Stable rated real estate company proving its financial stability, the group was also crowned Sri Lanka's best developer for the past two years by the largest and most respected real estate awards program in Asia, PropertyGuru Asia Property Awards. Prime Group was also accredited among Asia's Best Brands and The Best entrepreneur in the year 2018 by Asia One magazine.
RELATED NEWS