NEWS FEED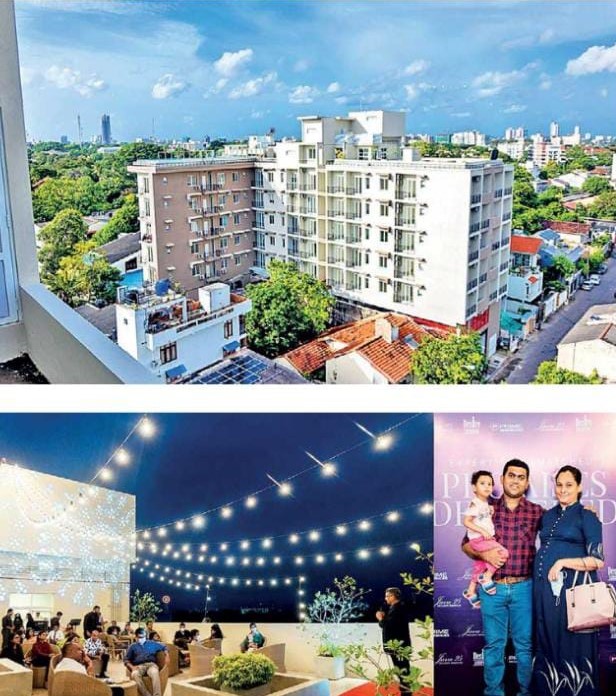 Prime Group successfully hands over two more Condominium Projects at Colombo 05

2022-07-01
Despite Challenging Times Prime Group Delivers on Promises
Successful handover of 2 more seven-storey Condominium Projects at Kassapa Road Colombo 5
Wednesday, 17th June 2022, Colombo; Prime Lands Residencies PLC have completed the construction of two more successful apartment projects at Kassapa Road, Colombo 5, and begun the handing over process to customers. Each apartment project consists of the ground floor and six floors built to the highest standards and in compliance with all regulatory requirements.
Executive Director of Prime Lands Residencies PLC, Nalinda Heenatigala said, "Despite the many challenges we had to face in the construction industry over the past two years, we are very happy to have completed both projects and begun handing them over to our customers. Our teams rallied round very well despite the Covid pandemic and the economic crisis to ensure that we deliver what was promised. We also appreciate very much the cooperation extended by the various regulatory authorities including the UDA and the Condominium Management Authority in this endeavor."
The two projects 'Java 25' and 'Desire' are lifestyle apartment projects with 25 and 35 apartment units respectively and are equipped with elevator, swimming pool, gym, 24-hour security, parking facilities and standby generator.
"They are on the border of Colombo 5 & 7, and are within walking distance of leading schools such as Visakha Vidyalaya, Thurstan College, Holy Family Convent and Royal College. They have proved popular with investors and most properties have already been snapped up," Heenatigala explained. The 2 and 3 bedroom apartments, offer privacy and seclusion with the convenience of luxurious urban living in a quiet environment."
"We were recently honoured as the leading Real Estate Consumer Brand in Sri Lanka, and recognized as "The Best of The Best" and most valuable real-estate consumer brand in the country by LMD's Brands Annual 2022" said Heenatigala. "We were also ranked as the Most Respected Real Estate organization for four years and the Most Awarded Real Estate Entity for two consecutive years. 'Great Place to Work' recognized us for six years as a team that works with commitment, passion and purpose. Prime will continue to offer strong support for the recovery of Sri Lanka's economy."
Prime Group has ongoing and completed projects with a portfolio of 29+ individual housing projects, land projects spread across 18 districts in the country and 41+ apartment projects located in Colombo and the suburbs which is a testament of delivering on their promises to the customers and the group's financial stability. This was reaffirmed by the latest credit rating upgrade assigned to both Prime Lands (Pvt.) Ltd. and Prime Lands Residencies PLC by the Independent Rating Agency ICRA LANKA LIMITED (Subsidiary of Moody's Investors Service) from [SL] A- (stable) to [SL] A (stable) in April 2022. Upgrading the credit rating during a time when the industry is facing adverse head winds from both the macro and micro environment, was highly welcomed by all stakeholders of the Prime Group.
RELATED NEWS