NEWS FEED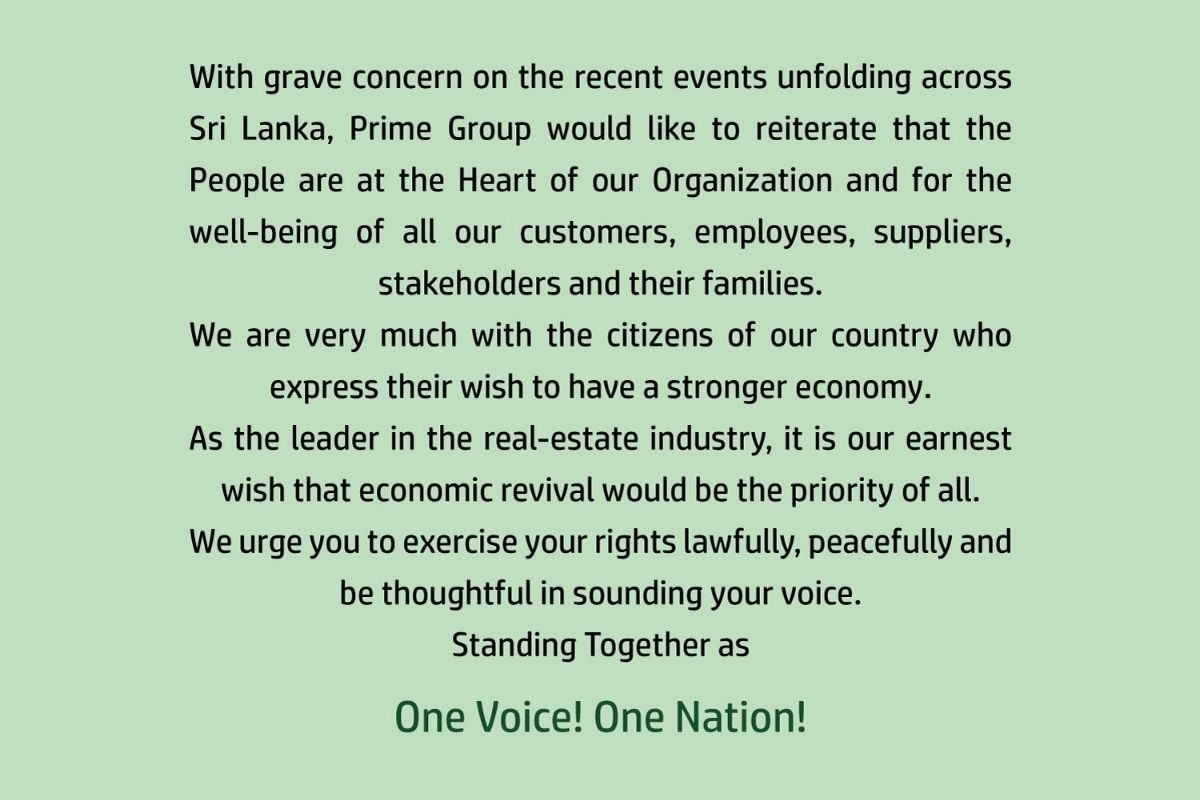 ONE VOICE. ONE NATION.

2022-04-05
With grave concern about the recent events unfolding across Sri Lanka, Prime Group would like to reiterate that the People are at the Heart of our Organization and for the well-being of all our customers, employees, suppliers, stakeholders, and their families.
We are very much with the citizens of our country who express their wish to have a stronger economy. As the leader in the real estate industry, it is our earnest wish that economic revival would be the priority of all. We urge you to exercise your rights lawfully, peacefully, and be thoughtful in sounding your voice. Standing Together as
One Voice! One Nation!
RELATED NEWS