NEWS FEED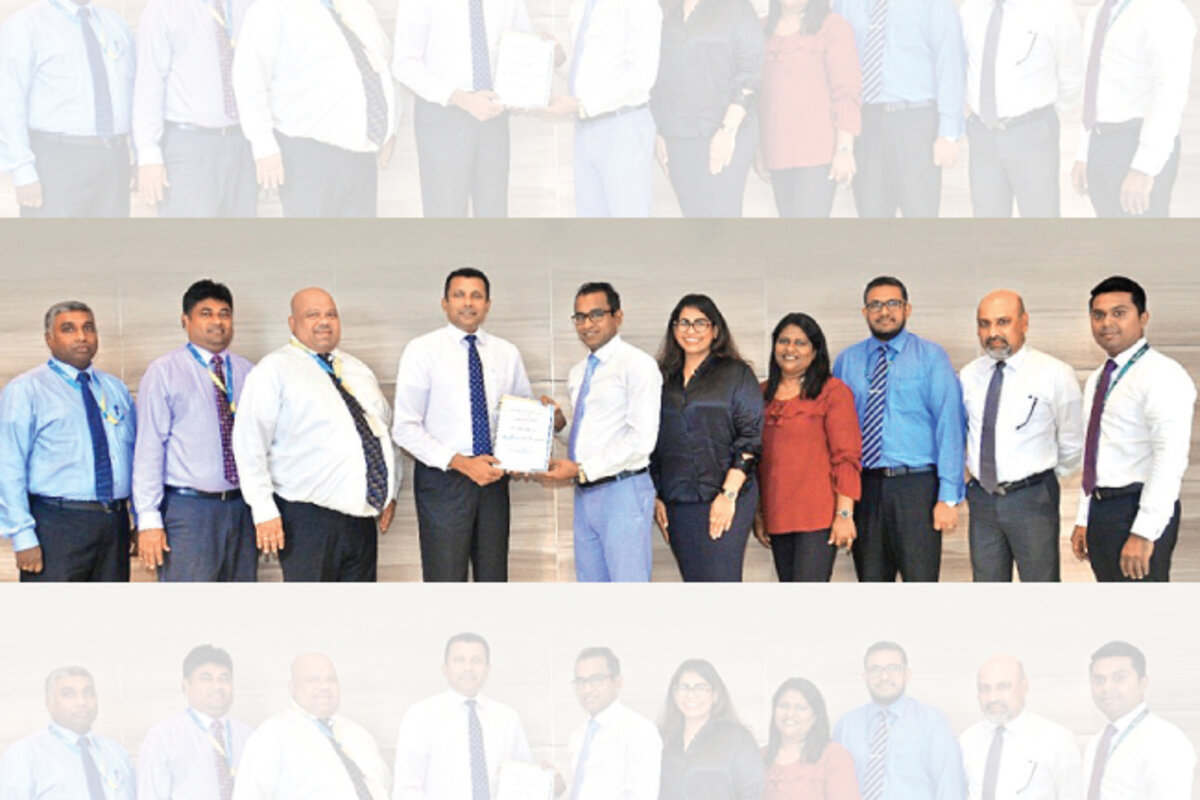 HNB renews partnership with Prime Group for exclusive home loans

2023-09-25
Paving the path for aspiring homeowners, Sri Lanka's leading private sector bank, HNB PLC, renewed its long-standing partnership with local real estate giant Prime Group to offer investors exclusive deals and benefits.
The partnership will offer customers a range of benefits, including special interest rates during the September and October promotional period. The exclusive offer extends to all properties across Prime Group's extensive portfolio, including highly anticipated Prime Residencies projects, such as The Grand Ward Place, The Beachfront Uswetakeiyawa II and 43 by the Sea on Marine Drive, Dehiwala.
"Building your own home in Sri Lanka can be quite a challenge. The escalating costs of construction, driven by rising inflation, have added to the struggle. We at HNB remain steadfast in our commitment to empower every Sri Lankan to own a home of their own. As such, we are delighted to partner with Prime Group again to offer our customers affordable financing options and exceptional services," HNB Assistant General Manager Personal Financial Services (PFS), Kanchana Karunagama, said.
Delivering the best value to its customers, HNB will offer special interest rates during the promotional period. Prospective homeowners can make use of convenient and flexible repayment options tailor-made to their budgets, together with doorstep mortgage advisory services provided by the Bank's dedicated agents, who will assist with the legal documentation needed for the facility.
"As Prime Group, our mission is to empower Sri Lankans with the chance to achieve homeownership, allowing them to find stability and make the most of these challenging times. Therefore, it is a pleasure for us to partner with HNB in serving our customers," Prime Group Director – Corporate Affairs Nalinda Heenatigala said.
To this effect, Prime Group also introduced "20% MOVE" by Prime Residencies, a groundbreaking investment proposition aimed at simplifying homeownership. As part of this initiative, the real estate giant covers the monthly interest on home loans for up to two years. They also provide up to a one-year Management Fee waiver and waive legal fees associated with the Deed of Transfer process. They also offer in-house rental services, ensuring the investment remains hassle-free throughout the homeownership journey.
From Left to right
Mr Rajika Nishantha - Mortgaged Advisor (HNB) / Mr Sampath Dodanwela – Manager - Home & Personal Loans (HNB) / Mr Asitha Fernando - Manager – Personal Financial Services (HNB) / Mr Kanchana Karunagama - Assistant General Manager - Personal Financial Services (HNB) / Mr Nalinda Heenatigala – Director – Corporate Affairs (Prime Group) / Ms Shehana Brahmanage – Executive Director (Prime Group) / Mrs Dinusha Fernando - Director – Legal (Prime Group) / Mr Suranga Peiris – Head of Sales (Prime Lands Residencies Plc) / Mr Anura Pathirage – Director – Finance (Prime Group) / Mr Tuan Haniffa – Senior Manager – Sales & Marketing (Prime Lands Residencies Plc)
RELATED NEWS